We are one step closer!!!   Per a recent statement by Mayor Troy Brumbalow, a ribbon-cutting ceremony for the Cumming City Center will be held on Friday, June 24th at 10 a.m.
The ceremony, which marks the end of the City of Cumming's construction phase of the City Center project – and the beginning of individual tenant buildouts at each unique store, restaurant, brewery or office space – is open to the public and will be held at the new Lou Sobh Amphitheater.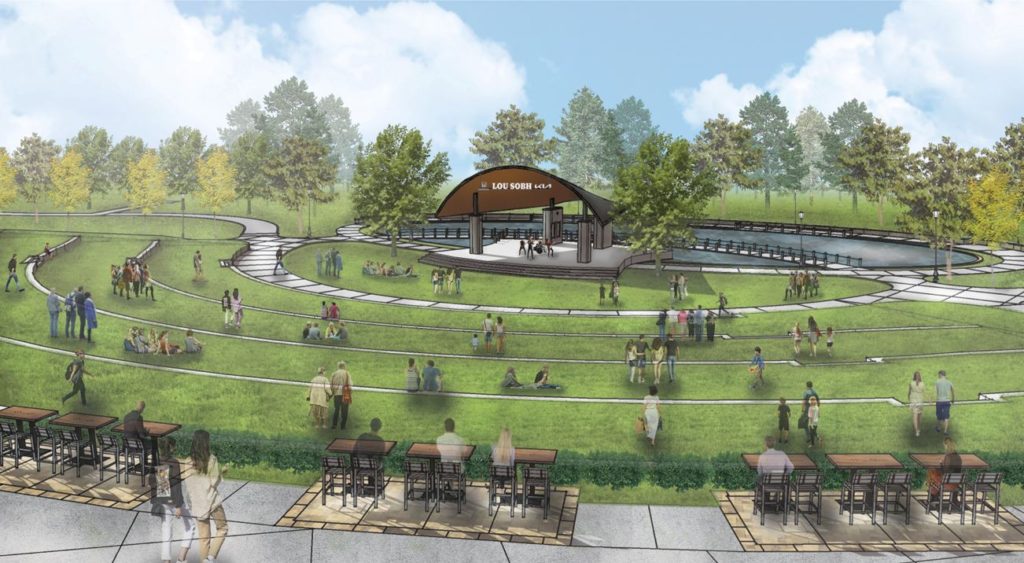 Parking for the event will be available in the lot on 11th Street (adjacent to Forsyth Central High School), with a shuttle offered to transport guests to the amphitheater area.
According to officials with the City Center, no businesses will be open during the event on June 24th (with many still in need of final build-out), but the public will be able to take a sneak peek at the various facilities following the ceremony.  Most tenant businesses will be opening in July or August, and a community grand opening event will be held some time in mid-August.
Being the "nosy Nellie" I am… you'll probably see me there.