As a real estate agent I am often asked for referrals to local businesses and service providers. With many of my clients being new to the area, I have always kept a preferred vendor list to share with them.
However, with the advent of the internet I decided that the best way to provide my clients (and others) with this information, and support the local support the local companies and service professionals who have provided me, my family and friends with excellent service, was to feature their local business on my website.
The opinions shared here are solely my own and no incentive (financial or otherwise) has been received.
_________________________________________________________________________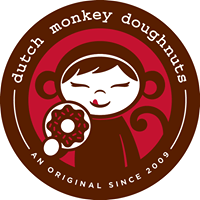 DUTCH MONKEY DOUGHNUTS
3075 Ronald Reagan Blvd.  #502
Cumming, GA 30041
HOURS:
Tue-Fri: 5:30am – 4pm
Saturday: 7am – 4pm
Sunday: 7am – 4pm
Closed Mondays
Have family coming in town for the holidays and trying to think of something different to serve for breakfast?  Then you may want to check out Dutch Monkey Doughnuts!
Let's just say, this ain't your grandma's doughnut shop.
Owners Martin Burge and Arpana Satyu-Burge brought their New York City fine dining experience to Cumming, GA in 2009 to create a truly unique made from scratch doughnut experience.
While all of their unique concoctions are wonderful, you'll definitely want to try the restaurant's namesake doughnut – the "Dutch Monkey" (dulce de leche-filled, with bananas and chocolate on top) with a cup of their fresh brewed Counter Culture Coffee.
Find them on Facebook
Need more information about Cumming, GA or Forsyth County? Please feel free to call or text me at  404-710-0204 (or drop me an email).