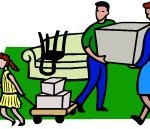 If you packing to move into a new home whether local or across the country, you will definitely want to read this great "packing plan" before you start!  Following these great tips will certainly help your move go much more smoothly!
I hope that the practical tips and information I provide on my site will empower you with the information you need to take the critical steps necessary when buying or selling a home. If you did not find the information you're looking for here, please ask me!  I am always available to help.
Please feel free to call (866-413-1781) or drop me an email if I can provide you with more information about this article or if I can assist you with buying or selling your Cumming GA real estate.
This Cumming GA Real Estate blog is hosted by Gayle Barton of ERA – The Real Estate Connection.
Cell: (706) 455-0180  ~  Office (678) 456-8066   ~   Email:  gaylebarton@inbox.com