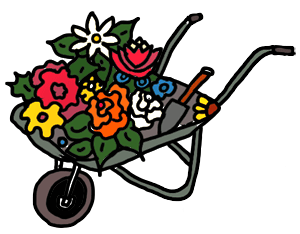 The 2016 Forsyth County Master Gardener's Plant Sale will be held on  April 8th and 9th at the Cumming Fair grounds – Livestock Barn.
Time: Friday 8-5              Saturday 8-4
This will be a RAIN OR SHINE event as the VENUE is covered.
The event boasts:
High quality vendors from several states and our local area offering interesting varieties of plants, trees and garden related items for sale. In addition, there will be free presentations throughout the day.
The plants are adapted and hardy for this area. In addition to the array of plants that are for sale, Master Gardeners will be available to answer all your gardening questions
Annuals, Perennials, trees, shrubs & vegetables
Tri-state vendors offering southern plants & unique garden accents
Expert information on planting, growing and caring for your plants
The annual Master Gardener Plant Sale, which is held in the spring of each year, is designed to raise funds to support our demonstration gardens and county-wide gardening projects. It also allows them to share their gardening knowledge with the community and to increase awareness within the community of who they are and what they contribute.
For a list of participating vendors, and other useful information, checkout their website
This South Forsyth Real Estate blog is hosted by Gayle Barton of BERKSHIRE HATHAWAY Georgia Properties
Please feel free to call (866-413-1781) or drop me an email if I can provide you with more information about this article or if I can assist you with buying or selling your Cumming GA real estate. 
Cell: (706) 455-0180  ~  Office (678) 456- 8066   ~   Email:  gaylebarton@inbox.com  

Gayle Barton South Forsyth Real Estate | Cumming GA Real Estate