As a real estate agent I am often asked for referrals to local businesses and service providers. With many of my clients being new to the area, I have always kept a preferred vendor list to share with them.
However, with the advent of the internet I decided that the best way to provide my clients (and others) with this information, and support the local support the local companies and service professionals who have provided me, my family and friends with excellent service, was to feature their local business on my website.
The opinions shared here are solely my own and no incentive (financial or otherwise) has been received.
______________________________________________________________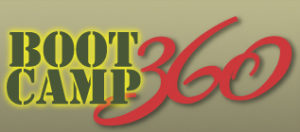 BOOT CAMP 360
2100 Peachtree Parkway
Student & Family Center – First Redeemer Church
Cumming, GA 30041
HOURS:
5:00 AM (Women Only) — 6:00 AM (Coed) — 8:00 AM (Coed) — Seniors 9:00 AM (Mon & Fri – Coed)
Many of my clients who new to the area arrive looking to find a great boot camp or workout facility and I can highly recommend the team at Boot Camp 360!
I know Dean and Angela personally so I have firsthand knowledge of their experience and dedication to fitness.
Founder and Head Coach, Angela Rosson, is a certified fitness trainer, a national, multi-award winning figure competitor as well as a TV personality who has been featured in many exercise DVDs.
Dean Rosson is a nationally recognized speaker on all things "health" as well as a certified sports nutritionist, certified fitness trainer and a competitive bodybuilder.
They, along with their coaching team, offer classes which are designed to challenge all fitness levels. With the motto "It's All About The RESULTS" how could you go wrong??
While I am not personally a boot camp sort of girl – well, let's face it – sweat in any form, really…  I know MANY of their clients who rave about the staff and classes and I have witnessed some pretty amazing physical transformations.
If you are looking for a butt kicking boot camp workout in an uplifting environment, I strongly recommend that you checkout Boot Camp 360!
Need more information about Cumming, GA or Forsyth County? Please feel free to call or text me at 404-710-0204 (or drop me an email).