Some cash strapped senior homeowners who were financially devastated by the recent economic downturn or Wall Street losses, have turned to a reverse mortgage to help fund their retirement living by accessing all or a portion of the equity in their home.
Federal Housing Administration-insured reverse mortgages are not for everyone.  They can only be used by homeowners who are 62 years of age or older and own their home outright or have a very low mortgage.
For more details, please read the full article below:

Thinking about buying a home in Cumming GA and Suwanee GA in South Forsyth County?
Call today and I'll help you find the perfect spot!
This South Forsyth Real Estate blog is hosted by Gayle Barton of BERKSHIRE HATHAWAY HomeServices GEORGIA PROPERTIES
Please feel free to call (866-413-1781) or drop me an email if I can provide you with more information about this article or if I can assist you with buying or selling your Cumming GA real estate.
Disclaimer: Information contained in this post is deemed reliable on the date of publication, but it is not guaranteed and it is subject to change without notice. All content, including text, original art, photographs and images, is the exclusive property of Gayle Barton and may not be used without expressed written permission.
Gayle Barton South Forsyth Real Estate | Cumming GA Real Estate
Gayle Barton Cumming GA Real Estate | South Forsyth Real Estate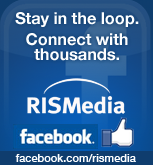 Topics: Home buyer, reverse mortgage, senior loan, home loan, loan rates, mortgage rates, home prices, property values, homes for sale in South Forsyth County, South Forsyth County real estate, Cumming GA real estate, homes for sale in Cumming GA,