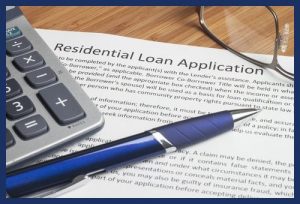 In the past we often saw home loans closing in as little as 30 days but, due to a new government ruling from the U.S. Consumer Financial Protection Bureau called TRID, the closing timeline has been adjusted significantly. These new rule, which was created as part of the Dodd-Frank Wall Street Reform and Consumer Protection Act (Dodd-Frank Act), requires additional verbiage to be added to the purchase contract you will be signing as well as additional regulatory requirements for your lender and the closing attorney.
This new law is helpful in that it requires the lender to provide the buyer a full disclosure of their final costs no less than three days prior to closing.  This acceptance must be acknowledged in writing so many lender have created a secure online acceptance software package which is delivered via email. Once the buyer has virtually signed the document, the 3-day countdown can began.
The main problem with the new rule is one of logistics  – certain changes being made to the buyer's loan package will require the lender to create a new Closing Disclosure  lender which will in turn cause the three-day window to start over which will likely delay the buyer's closing.
Changes that require a lender to provide a new Closing Disclosure and an additional three-business-day waiting period after receipt include:
changes to the APR above 1/8 of a percent for most loans (and 1/4 of a percent for loans with irregular payments or periods)
changes to the loan product
addition of a prepayment penalty to the loan
In order to close the loan in a timely fashion it is imperative that, as a buyer, you respond quickly and provide your lender with every piece of documentation he requests in a timely fashion. Each delay will push this timeline farther out leading to unnecessary stress.  If the seller is dependent the closing to be completed before the purchase of his next home, it can began a domino effect with far-reaching consequences.
Ultimately the goal of all parties is to close the loan on the date provided in the contract. That can easily be done if all parties understand the new rule and work together efficiently. If you have questions please feel free reach out to me personally.
This Cumming GA Real Estate blog is hosted by Gayle Barton of BERKSHIRE HATHAWAY Georgia Properties.
I specialize in Real Estate sales in the following Forsyth County, North Fulton County and East Cobb cities: Cumming, Suwanee, Johns Creek, Alpharetta, Duluth, Milton, and Roswell. Other areas are serviced by request.
Gayle Barton South Forsyth Real Estate | Cumming GA Real Estate
Gayle Barton Cumming GA Real Estate | South Forsyth Real Estate