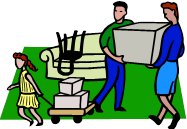 One of the most difficult things I find for a seller to do when their Forsyth County home is for sale, is to try and stage the property they are in the process of packing and moving out of.
With boxes, tape and bubble wrap strewn about, it can be hard to give buyers a realistic idea of what the house actually looks like.  Also, the potential lack of furniture or décor can make the house look and feel empty.  The answer… clever planning!   Just because the sellers are moving doesn't mean that they can't present a beautiful and clean home to buyers.
Selling a home while the owners are moving out is never a great situation, but it doesn't have to be a headache. With solid communication and planning, you can present a home at its best – even when it isn't.
Please real the full article below for great tips on staging while moving out of your Forsyth County Home for Sale.
Thinking about selling? Call today and I'll show you how to make your home worth more in today's market!
This South Forsyth County Real Estate blog is hosted by Gayle Barton of BERKSHIRE HATHAWAY HomeServices GEORGIA PROPERTIES
Please feel free to call (866-413-1781) or drop me an email if I can provide you with more information about this article or if I can assist you with buying or selling your Cumming GA real estate.
Cell: (706) 455-0180 ~ Office (770) 844-8484 ~ Email: gaylebarton@outlook.com
Disclaimer: Information contained in this post is deemed reliable on the date of publication, but it is not guaranteed and it is subject to change without notice. All content, including text, original art, photographs and images, is the exclusive property of Gayle Barton and may not be used without expressed written permission.
Author: Gayle Barton – South Forsyth Real Estate
Gayle Barton South Forsyth County Real Estate | Cumming GA Real Estate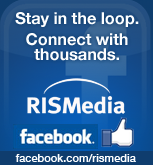 Topics: Home staging, staging your home, homes for sale in South Forsyth County, South Forsyth County real estate, Cumming GA real estate, homes for sale in Cumming GA,