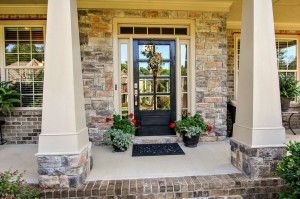 We all know that when your home on the market having it professionally staged can make it sell quicker and for more money, but it can also be hard to live in. While living in a staged home is not easy, but it is manageable. This video provides a few tips to make living in your staged home just a little bit easier.
In my opinion, rather than trying to "clean house" when you get the call that an agent is already showing in the neighborhood and wants to show your home in 15 minutes, it is better to change your family's daily "living habits". This will definitely make those last minute showings feel less intrusive and the buyer will walk into a home that feels well-kept and loved.
Here are a few links to other articles about staging your home:
Using Staging to Highlight Your Home's Best Features
Quick Back Yard Staging without Breaking the Bank
30 Can't Miss Home Staging Tips from HGTV
This Cumming GA Real Estate blog is hosted by Gayle Barton of BERKSHIRE HATHAWAY Georgia Properties.
Thinking of selling your home? I have a passion for Real Estate and love to share my marketing expertise! I specialize in Real Estate sales in the following Forsyth, North Fulton and West Gwinnett cities: Cumming, Suwanee, Johns Creek, Alpharetta, Duluth, Sugar Hill, Milton, and Roswell.
Please feel free to call or text me at 706-455-0180 (or drop me an email) if I can provide you with more information about this article, or if I can assist you with buying or selling your South Forsyth County real estate.
Cell: (706) 455-0180 ~ Email: gaylebarton@inbox.com
Blog Topics: tips for living in your staged home, home staging, staging a home to sell, how to stage a home, home staging tips, homes for sale in south forsyth county, south forsyth county real estate, cumming ga real estate, homes for sale in cumming ga,
Disclaimer: Information contained in this post is deemed reliable on the date of publication, but it is not guaranteed and it is subject to change without notice. All content, including text, original art, photographs and images, is the exclusive property of Gayle Barton and may not be used without expressed written permission.
Cumming GA Real Estate information provided by blog is hosted by Gayle Barton of BERKSHIRE HATHAWAY Georgia Properties.
Gayle Barton – South Forsyth County Real Estate | Homes for Sale in Cumming GA
Gayle Barton – Homes for Sale in South Forsyth County | Cumming GA Real Estate