As a Real Estate Professional in Cumming, GA this is a question I am hearing more and more often so I wanted to share an article I read recently as well as a link to the Federal Trade Commission's information regarding What Consumers Need to know about a Reverse Mortgage.

Q: Can an Older Homeowner Who Is Cash Poor but House Rich Use Their Home to Tap into the Equity?

A: Yes, but not so much by refinancing. A reverse mortgage is a better, and increasingly popular, option for older Americans to convert home equity into cash. Money can then be used to cover home repairs, everyday living expenses, and medical bills.
Instead of making monthly payments to a lender, the lender makes payments to the homeowner, who continues to own the home and hold title to it.
According to the National Reverse Mortgage Lenders Association, the money given by the lender is tax-free and does not affect Social Security or Medicare benefits, although it may affect the homeowners' eligibility for certain kinds of government assistance, including Medicaid.
Homeowners must be at least 62 and own their own homes to get a reverse mortgage. No income or medical requirements are necessary to qualify, and they may be eligible even if they still owe money on a first or second mortgage. In fact, many seniors get reverse mortgages to pay off the original loan.
Repaying a reverse mortgage is not necessary until the property is sold or the owner moves. Should the owner die before the property is sold, the estate repays the loan, plus any interest that has accrued.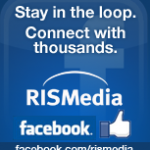 RIS MEDIA Real Estate News Story shared with you by Gayle Barton a Realtor with Berkshire Hathaway HomeServices Georgia Properties Cumming, GA. Reprinted with permission from RISMedia. ©2014. All rights reserved.

This Cumming GA Real Estate blog is hosted by Gayle Barton of BERKSHIRE HATHAWAY Georgia Properties.
Thinking of selling your home? I have a passion for Real Estate and love to share my marketing expertise!
I specialize in Real Estate sales in the following Forsyth, North Fulton and West Gwinnett cities: Cumming, Suwanee, Johns Creek, Alpharetta, Duluth, Sugar Hill, Milton, and Roswell.
Please feel free to call or text me at 706-455-0180 (or drop me an email) if I can provide you with more information about this article, or if I can assist you with buying or selling your South Forsyth County real estate.
Cell: (706) 455-0180 ~ Office: 770-844-8484 ~ Email: gaylebarton@inbox.com
Disclaimer: Information contained in this post is deemed reliable on the date of publication, but it is not guaranteed and it is subject to change without notice. All content, including text, original art, photographs and images, is the exclusive property of Gayle Barton and may not be used without expressed written permission.
Blog Topics: reverse mortgage,
Gayle Barton – South Forsyth Real Estate | Cumming GA Real Estate
Gayle Barton – South Forsyth Real Estate | Cumming GA Real Estate