Are you looking for ways to reduce your energy expenses? Concerned as you may be, don't accept a free energy audit. Audits billed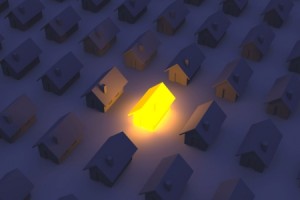 as "free" are often perpetrated by scammers hoping to make off with thousands of dollars from unsuspecting homeowners.
According to the Better Business Bureau (BBB), most of these cons start with a knock on the door from someone offering free home energy audits. The person then suggests touring the home in order to pinpoint areas that are contributing to high utility bills.
Don't be fooled—this first interaction is actually a set-up for another scam. Following the tour, the fraudster may ask for payment upfront, claiming it is needed to finance a government grant that will earn the homeowner a rebate, or pressure the homeowner into paying for slip-shod construction work or highly marked-up energy-efficient products.
To avoid becoming a victim of an energy audit scam, remember to:
Never allow any one into your home who claims to be from the utility company or the government, unless you requested the visit.
Ask the person for identification. Inspect their identification card thoroughly, and compare it to the identity labeled on their uniform and given in their story.
Listen for red flag words, such as "prepaid debit card" or "wire transfer." These are tell-tale signs of a scam.
Keep your cool. If you suspect a scam, remain calm. If the fraudster is pressuring you for information or payment, call your utility company (use the number on your bill) to verify.
Use common sense. Some scammers may seek payment to repair or replace your electrical meter. The meter on your home is the property of the utility company, and it is never your responsibility to maintain, repair or replace it.
Source: BBB
Reprinted with permission from RISMedia. ©2015. All rights reserved
This South Forsyth County Real Estate blog is hosted by Gayle Barton of Berkshire Hathaway Georgia Properties
Please feel free to call (866-413-1781) or drop me an email if I can provide you with more information about this article or if I can assist you with buying or selling your Cumming GA real estate.
Cell: (706) 455-0180 ~ Office (770) 844-8484 ~ Email: gaylebarton@inbox.com
Disclaimer: Information contained in this post is deemed reliable on the date of publication, but it is not guaranteed and it is subject to change without notice. All content, including text, original art, photographs and images, is the exclusive property of Gayle Barton and may not be used without expressed written permission.
Author: Gayle Barton – Cumming, GA Realtor
Gayle Barton – South Forsyth Real Estate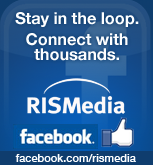 Topics: real estate tip, scam alert, energy audit, free energy audit, homes for sale in South Forsyth county, South Forsyth County real estate, Cumming GA, Cumming GA real estate
BERKSHIRE HATHAWAY HomeServices GEORGIA PROPERTIES