15 Ways to Prepare Your Cumming GA Home for the Holidays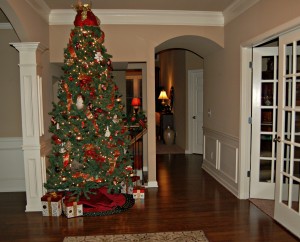 Sleigh bells are ringing and the temperatures have certainly taken a dive so it is very likely that your Cumming GA home will soon be filled to the brim with family and friends.
Most of us have seen list upon list of things we can do to make our homes guest ready for the holidays in terms of how it looks and smells, but Popular Mechanics magazine has come out with a list of of more basic tasks every homeowner needs to do to prepare their home for the heavier than normal usage it will take during the holidays.
Did you know that you should NOT clean your oven before the holidays? Click the link to find out why not, and see a full list of important tasks you should complete BEFORE the family arrives.  Read more>>
Please feel free to call (866-413-1781) or drop me an email if I can provide you with more information about this blog post or if I can assist you with buying or selling your Cumming GA real estate. 
Cell: (706) 455-0180  ~  Office (678) 456-8066   ~   Email:  gaylebarton@inbox.com