As a real estate agent I am often asked for referrals to local businesses and service providers. With many of my clients being new to the area, I have always kept a preferred vendor list to share with them.
However, with the advent of the internet I decided that the best way to provide my clients (and others) with this information, and support the local support the local companies and service professionals who have provided me, my family and friends with excellent service, was to feature their local business on my website.
The opinions shared here are solely my own and no incentive (financial or otherwise) has been received.
---

NLB FURNITURE


1790 Peachtree Parkway
Cumming, GA 30041
HOURS:
Mon-Fri: 9am – 5pm
Saturday: 9am – 6pm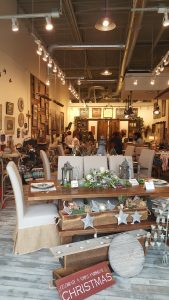 I happened upon a new store in the area while running errands recently and found a treasure trove of amazing farmhouse chic and one-of-a-kind items. NLB Furniture offers a large selection of high quality decorative items, handcrafted furniture and even sliding barn doors and reclaimed wood accent walls.
If you have searched high and low but just can't find that one special piece, it's very likely that NLB Furniture will be able to make it for you!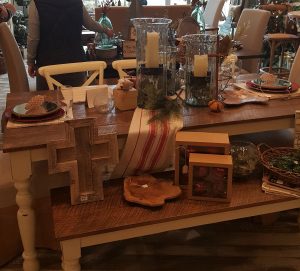 I enjoyed looking through the store and was impressed by the quality of the items sold, but even more so once I was told that the proceeds support an amazing local charity called No Longer Bound – a regeneration program for addicted men which provides residents of the program with job skills and a second chance.
If you are in search of a new furniture piece for your home or decorative item to serve as a gift, I would strongly recommend stopping by NLB furniture.
I know many of my purchases for 2017 will be coming from there!
Need more information about Cumming, GA or Forsyth County? Please feel free to call or text me at  404-710-0204 (or drop me an email).