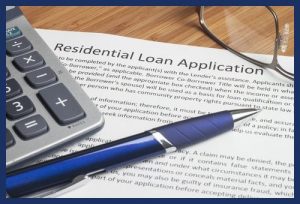 Whether you are buying your first home, or your 10th, home mortgage and financing details can be somewhat overwhelming.  And, figuring out what a loan really costs (and what all of those fees are for) can be a daunting task as well.
Most buyers know they will be expected to have a down payment (3% – 20% depending on loan type) when they write a contract to purchase their new home, but what seems to be confusing to many is the fact that they will also have to pay closing costs. These closing costs are variable and could add up to 2 – 5% of the purchase price of the home.
Generally the most costly item on the closing disclosure will be the loan origination fee. This is the compensation received by the lender for the work they do in completing the loan processing for you. This will include tasks such as completing the paperwork and working through all of the verifications and underwriting of the loan application. This fee is customarily 1% of the home loan amount, but it can vary from lender to lender.
In addition to the loan origination fee, the lender may also charge additional fees such as processing fees, underwriting fee or any other aptly named fee.
If you have an excellent credit rating, it may be possible to negotiate these fees on a larger loan amount. An excellent credit score can be a great bargaining chip in your negotiations so, if that is the case, then you may want to ask the lender to lower the fee or if it is possible to receive a flat-rate loan-processing fee.
When speaking with lenders, you will first want to ask for a good faith estimate. The GFE will provide a breakdown of that particular lender's fees, and give you an estimate of your total loan expense. This will allow you to price shop between lenders. However, I will tell you that the cheapest is usually not the best!
If you have questions, please feel free to reach out to me or confer with your real agent.
This Cumming GA Real Estate blog is hosted by Gayle Barton of BERKSHIRE HATHAWAY Georgia Properties.
I specialize in Real Estate sales in the following Forsyth County, North Fulton County and East Cobb cities: Cumming, Suwanee, Johns Creek, Alpharetta, Duluth, Milton, and Roswell. Other areas are serviced by request.
Gayle Barton South Forsyth Real Estate | Cumming GA Real Estate
Gayle Barton Cumming GA Real Estate | South Forsyth Real Estate