CONGRATULATIONS to SUWANEE, GA on being voted one of the 10 BEST PLACES TO RAISE A FAMILY by Kiplingers magazine.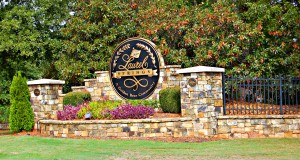 Each city was judged on its ability to provide a high household income in relation to the areas cost of living, the percentage of families with children under 18 living in the home as well as and low crime rates.
In addition to these factors, Kiplingers considered how well suited each city was to raising kids based on educational factors (education spending per student and the overall quality of the local school districts) as well as "family fun factors" (availability of public parks, playgrounds and libraries).
Wow… that is a great statement about the city of Suwanee and the South Forsyth County area as a whole and it certainly explains why the Suwanee, GA real estate  market has remained so strong!
Suwanee Area Demographics:
Population: 15,355
Average family income: $104,813
Percentage of families with children: 40.3%
Metro-area spending per student: $6,008
Public playgrounds: 4
I agree that Suwanee GA, and its sister city Cumming GA, are wonderful places to rise a family. That's exactly why our family chose South Forsyth County!
Read the full article  as reported by MSN Real Estate>>
Please feel free to call (866-413-1781) or drop me an email if I can provide you with more information about this article or if I can assist you with buying or selling your Suwanee GA real estate.
This Suwanee GA Real Estate blog is hosted by Gayle Barton of ERA – The Real Estate Connection.