Are you a Game of Thrones fanatic? If so, then you will love this amazing 700 acre mini-kingdom in Ashland, Oregon that I can only describe as Hobbit inspired.
With whimsical features such as dueling dragons and handcrafted wood and copper carvings, this $8.2 million dollar home offers a view which overlooks Pilot Rock, Mount Shasta, and Mount Ashland.
This South Forsyth Real Estate blog is hosted by Gayle Barton of BERKSHIRE HATHAWAY HomeServices GEORGIA PROPERTIES
Please feel free to call (866-413-1781) or drop me an email if I can provide you with more information about this article or if I can assist you with buying or selling your Cumming GA real estate.
Cell: (706) 455-0180 ~ Office (770) 844-8484 ~ Email: gaylebarton@inbox.com
Disclaimer: Information contained in this post is deemed reliable on the date of publication, but it is not guaranteed and it is subject to change without notice. All content, including text, original art, photographs and images, is the exclusive property of Gayle Barton and may not be used without expressed written permission.
Gayle Barton South Forsyth Real Estate | Cumming GA Real Estate
Gayle Barton South Forsyth Real Estate | Cumming GA Real Estate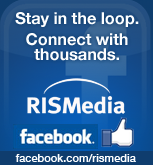 Topics: Home built for Game of Thrones fans, homes for sale, real estate, specialty home for sale, unique home for sale