Are you in the market to purchase a new home?   How will you determine WHERE to buy?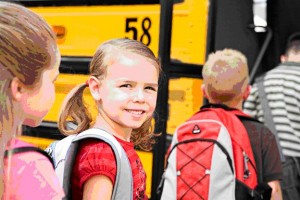 In real estate we have all heard that the key factor for most home buyers in determining which home to buy is "location, location, location".   While this is usually true, what makes one location better than another?  A short commute time… area attractions… close to family or friends…  all legitimate reasons a buyer might be attracted to a certain area.
However, for a family with school-aged children, their idea of a prime location is usually determined by the quality of the area schools.
I represent both buyers and sellers in many neighborhoods in and around Cumming, GA and schools are almost always at the top of the list for my buyers. There are many award winning public schools in the South Forsyth County school system, a fact which proves to be a major draw for families buying in this area.
I have had the opportunity to work with both local buyers as well as those transferring in from other areas within the United States and abroad and it seems that, consistently, one of the most critical factors in determining whether to move to a specific area is schools.
In fact, I have recently written several blog articles about the Forsyth County GA schools:
So, where do schools rank on your decision to move to an area?  What websites do you  use to obtain school information?  Need more information about local Cumming GA schools, ?  Just give me call and I'll be happy to help you with that!
Please feel free to call (866-413-1781) or drop me an email if I can provide you with more information about this blog post or if I can assist you with buying or selling your Cumming GA real estate.
This South Forsyth Real Estate blog is hosted by Gayle Barton of ERA – The Real Estate Connection.
Cell: (706) 455-0180  ~ Office (678) 456-8066  ~   Email:  gaylebarton@inbox.com
Disclaimer: Information contained in this post is deemed reliable on the date of publication, but it is not guaranteed and it is subject to change without notice.  All content, including text, original art, photographs and images, is the exclusive property of Gayle Barton and may not be used without the expressed written permission.