M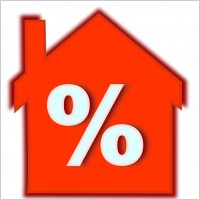 ortgage Rates to Remain Stable for Now  – A bit of bad news brings good news for many.
Well, I guess that depends on which end of the equation you are on.  If you are looking for a job, they are likely hurting you.  If you're applying for a mortgage, they may actually be helping you.
Some of the country's top economists believe that uncertainty about the upcoming election is damaging prospects for growth this year resulting in lower than normal job growth.
Ending months of speculation that the Federal Reserve would raise interest rates (including mortgage rates) in June, a lower than expected jobs report in May has resulted in at least a temporary stay.
Despite forecasts that 155,000 new jobs would be created for this period, only 38,000 actually materialized – leaving a gaping 75% deficit – making May the weakest month for job creation in nearly six years.  Based on this report, many analysts say that mortgage rates will like stay stable through at least July.
If you are currently in the market to buy a home, it doesn't matter which side of the aisle you sit on, stable mortgage rates are good news!
This Cumming GA Real Estate blog is hosted by Gayle Barton of BERKSHIRE HATHAWAY Georgia Properties.
I specialize in Real Estate sales in the following Forsyth County, North Fulton County and East Cobb cities: Cumming, Suwanee, Johns Creek, Alpharetta, Duluth, Milton, and Roswell. Other areas are serviced by request.
Gayle Barton South Forsyth Real Estate | Cumming GA Real Estate
Gayle Barton Cumming GA Real Estate | South Forsyth Real Estate