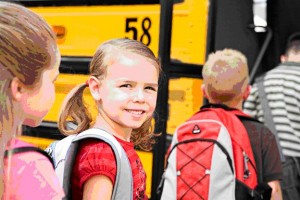 With an expected completion date of March. 2012 the new Kelly Mill Elementary School campus should be ready to welcome students when school starts in August.
The layout for the new building located on Kelly Mill Road was loosely based on the designs used to construct Whitlow and Brookwood elementary schools, both of which opened in 2009.
However, the plan for the new building, which includes 80 classrooms as well as a cafeteria and media center, was altered to include additional windows which will introduce more natural light into the building and carpeted floors in all of the classrooms to help reduce maintenance costs.
In addition to these changes, the media center has been designed to create a more collaborative atmosphere unlike the "quiet rooms" found in most schools.
Like Vickery, the new school will offer an interactive science lab which supports Forsyth County's "Bring Your Own Technology" initiative.
Approximately 100 students from Vickery Creek Elementary School will be redistricted to the new facility along with Ron McAllister, the current principal at Vickery, who is currently working closely with the families affected in an effort to help ease the transition.
For those interested in more information, updates and photos will be added to the school's website which is expected to launch soon.  You can find links to all Forsyth County Schools here.
Please feel free to call (866-413-1781) or drop me an email if I can provide you with more information about this article or if I can assist you with buying or selling your Cumming GA real estate. 
Cell: (706) 455-0180  ~  Office (678) 456-8066   ~   Email:  gaylebarton@inbox.com