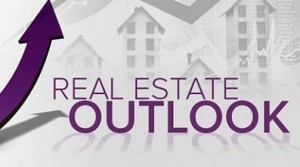 Despite the strengthening economy and the robust local market, I still receive calls from buyers hoping to purchase a foreclosure home in the Cumming, GA real estate market. 
Thankfully, for homeowners in our area, the Forsyth County real estate market held strong through the downturn with the exception of those who had overextended or mistakenly gotten caught up in questionable loan practices such as 125% equity loans or interest only loans – both of which immediately create a negative equity situation for the buyer.
According to the most recent Mortgage Bankers Association's (MBA) National Delinquency Survey, the delinquency rate for mortgage loans nationwide is at its lowest level since the third quarter of 2006. This is great news for the country as a whole and further bolsters existing strong local real estate markets, like the one found in Forsyth County, GA.
If you are looking for a home in the Cumming, GA / Forsyth County area, the best way to get a "deal" is to use a professional real estate agent who actually lives in the area and fully understands the nuances of the market.  Within our county there are pockets of homes more likely to hold their value than others, and you need a local expert to help you find them.
Because this area has been my home, I have an in-depth knowledge of the real estate market, school districts, and neighborhoods and I pride myself on being an "area specialist".
AS A BUYER, this specialized knowledge allows me to assist you in locating the perfect home, in the perfect area, for YOUR family.
 AS A SELLER, my specialized knowledge allows me to market your home to the buyers most likely to purchase a property in your neighborhood
This Cumming GA Real Estate blog is hosted by Gayle Barton of BERKSHIRE HATHAWAY Georgia Properties.
Thinking of selling your home? I have a passion for Real Estate and love to share my marketing expertise!
I specialize in Real Estate sales in the following Forsyth, North Fulton and West Gwinnett cities: Cumming, Suwanee, Johns Creek, Alpharetta, Duluth, Sugar Hill, Milton, and Roswell.
Please feel free to call or text me at 706-455-0180 (or drop me an email) if I can provide you with more information about this article, or if I can assist you with buying or selling your South Forsyth County real estate
Blog Topics: Cumming GA foreclosure, Forsyth County foreclosure, foreclosure listings,foreclosures in Cumming,forclosures in Forsyth county, buying a foreclosure or shorts sale,
Disclaimer: Information contained in this post is deemed reliable on the date of publication, but it is not guaranteed and it is subject to change without notice. All content, including text, original art, photographs and images, is the exclusive property of Gayle Barton and may not be used without expressed written permission.
Cumming GA Real Estate information provided by Gayle Barton of BERKSHIRE HATHAWAY Georgia Properties.
Gayle Barton South Forsyth Real Estate | Cumming GA Real Estate
Gayle Barton South Forsyth Real Estate | Cumming GA Real Estate