Venture Construction, a Norcross-based company, finalized its permits on September 23rd, 2011 and had the current buildings demolished by September 30th so it looks like rumor has become fact!
The restaurant is expected to open in early 2012 and will sit on a two-acre property located just off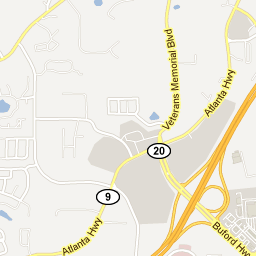 GA- 400 at exit 14.  The property, which is part of Tri-County Plaza, was formerly the home of two now defunct restaurants, Pappy Red's BBQ and Mrs. Winners Chicken and Biscuits.
The property currently sits in Forsyth County, but it appears that the city of Cumming, GA is currently in the process of annexing the property, at the request of the property owner.
Though the county has yet to see any plans for the annexation, city property extends on both the north and south sides of the parcel, and the city provides water and sewer services for the property so it may well get what it is requesting.
Either way, Forsyth County residents will soon have a great new place to enjoy a family-friendly meal!
Please feel free to call (866-413-1781) or drop me an email if I can provide you with more information about this blog post or if I can assist you with buying or selling your Cumming, GA real estate. 
This Cumming GA Real Estate blog is hosted by Gayle Barton of ERA – The Real Estate Connection. 
Cell: (706) 455-0180  ~  Office (706) 632-0367   ~   Email:  gaylebarton@inbox.com  
Disclaimer: Information contained in this post is deemed reliable on the date of publication, but it is not guaranteed and it is subject to change without notice.  All content, including text, original art, photographs and images, is the exclusive property of Gayle Barton and may not be used without the expressed written permission.