March – Brandon Hall – Real Estate Market Activity Report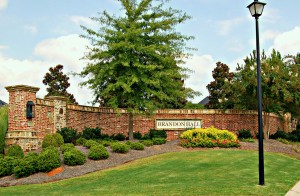 16 homes sold in the last 12 months in the Brandon Hall subdivision.
Homes in Brandon Hall sold for an average of 98 % of the asking price during the last 12 months.
Most Recent Sales: 3 month (90 days)
Highest sale price: $467,500– 4410 Wembly Place- CLOSED 3/17/15
Lowest sale price: $450,000 – 4440 Wykeshire Court – CLOSED 1/23/15
Average sale price: $457,677
Average discount off asking : 3%
Highest accepted offer:2% off asking: 4650 Wykeshire Court – CLOSED 1/29/15
Lowest accepted offer: 5% off asking: 4440 Wykeshire Court – CLOSED 1/23/15
Average days on the market : 45 days
Average seller paid closing costs: $1,500
1 Listing in Due Diligence Period (W/ kickout)
4965 Cheltenham PL- $429,900
4 Pending Listings (listing price / sales price not updated until after closing)
4425 Warwicke Court – $457,900
4550 Heathcliff Way – $444,900
4360 Cardiff Way – $434,900
4275 Cardiff Way – $405,000
Thinking of BUYING a home in Brandon Hall?  I have lived in the neighborhood, so I can be an excellent resource for you.
Thinking of SELLING your home? I have a passion for Real Estate and love to share my marketing expertise!
Please feel free to call or text me at 706-455-0180 (or drop me an email) if I can provide you with more information about this article, or if I can assist you with buying or selling your South Forsyth County real estate.
Cell: (706) 455-0180 ~ Office: 770-844-8484 ~ Email: gaylebarton@inbox.com
Blog Topics: Brandon Hall, Brandon Hall homes for sale, Brandon Hall listings, homes for sale in Brandon Hall, Brandon Hall real estate, Brandon Hall neighborhood, Brandon Hall subdivision, Brandon Hall real estate agent, Brandon Hall realtor
Disclaimer: Information contained in this post is deemed reliable on the date of publication, but it is not guaranteed and it is subject to change without notice. All content, including text, original art, photographs and images, is the exclusive property of Gayle Barton and may not be used without expressed written permission.
Cumming GA Real Estate information provided by blog is hosted by Gayle Barton of BERKSHIRE HATHAWAY Georgia Properties.
Gayle Barton – South Forsyth Real Estate | Cumming GA Real Estate
Gayle Barton – South Forsyth Real Estate | Cumming GA Real Estate