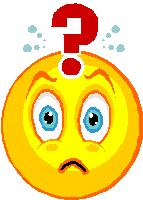 BEWARE: Not All Home Improvement Projects Will Benefit You in the Sale of Your Cumming GA Real Estate
If you are currently updating your Cumming GA home for sale, BEWARE… In today's market many of the tried and true upgrades are failing to boost your property's market value as they have in the past.
We've all heard it said that kitchens and baths sell homes, and that still holds true today.  In the past, quality updates to those rooms generally provided a very high rate of return on your investment however, in today's topsy turvy South Forsyth County real estate market, that rule is no longer a certainty.
If you are planning to upgrade your Cumming GA real estate in the near future, you might be interested to know that the installation of steel entry doors may recoup as much as 102% of your investment vs only a 60% return on the installation of fiberglass replacement doors based on data provided by Remodeling magazine.
In a recent article, Forbes Magazine listed 10 of the worst home improvements for the money.  If you are planning a remodel you'll certainly want to read the full article as it is a certainty that, in the current market climate, not all home improvement projects are created equal.
Please feel free to call (866-413-1781) or drop me an email if I can provide you with more information about this blog post or if I can assist you with buying or selling your Cumming GA real estate.  
Cell: (706) 455-0180  ~  Office (678) 456-8066   ~   Email:  gaylebarton@inbox.com