Brandon Hall Real Estate Market Snapshot
Updated: May 2, 2014 (click each header to see full size grid)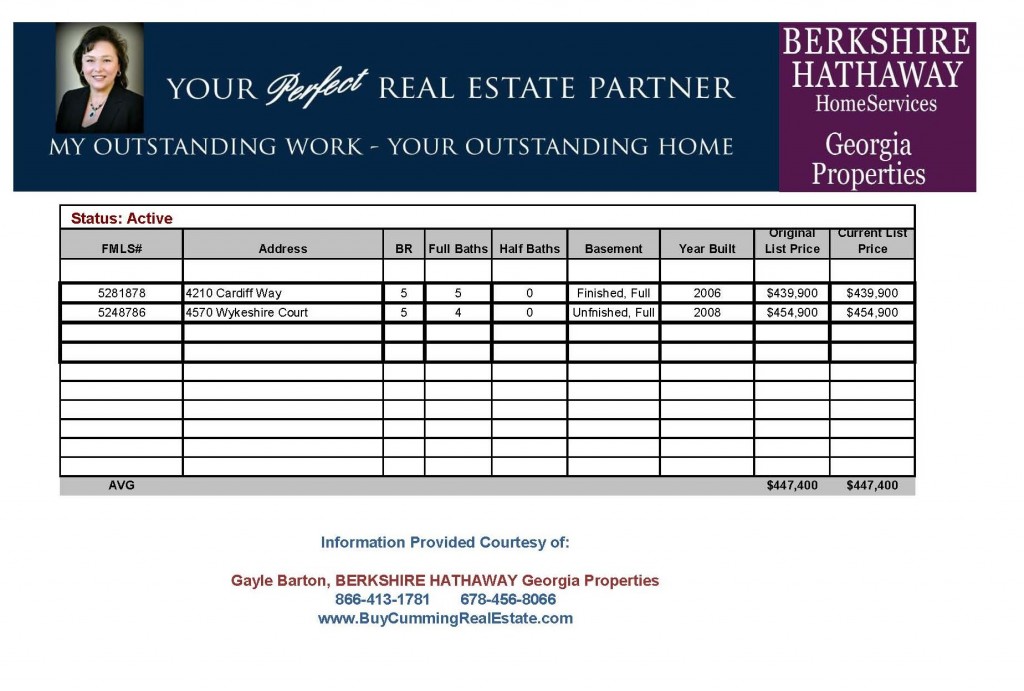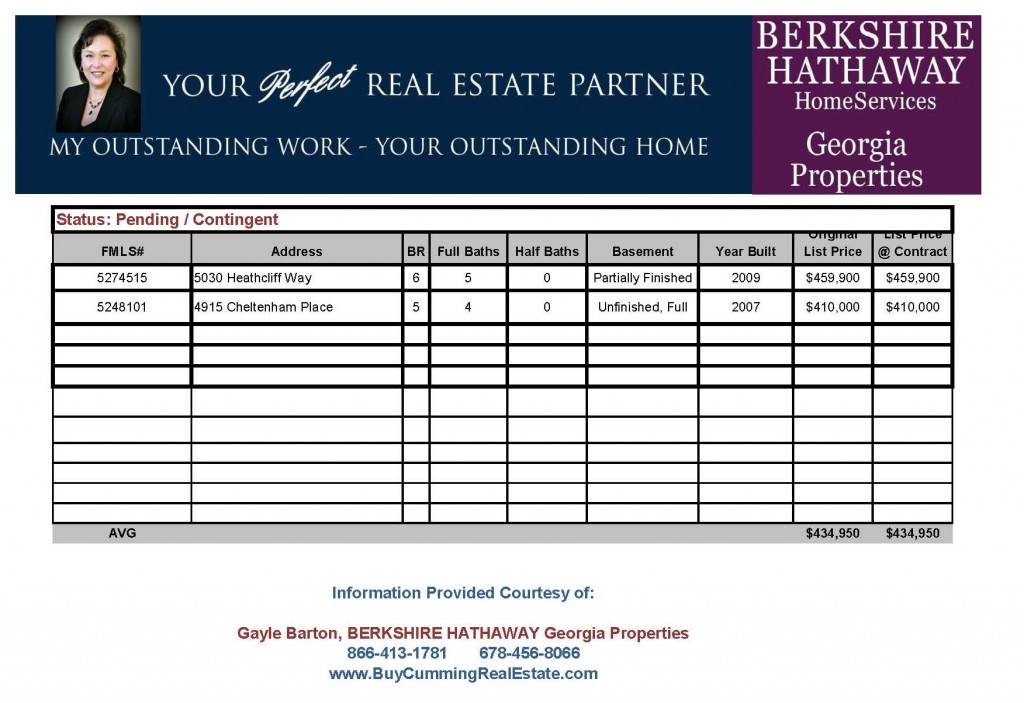 I  hope that the practical tips and information I provide on my site will empower you with the information you need to take the critical steps necessary when buying or selling a home. If you did not find the information you're looking for here, please ask me!  I am always available to help.
This South Forsyth Real Estate blog is hosted by Gayle Barton of BERKSHIRE HATHAWAY Georgia Properties (formerly Prudential Georgia Realty)
Please feel free to call (866-413-1781) or drop me an email if I can provide you with more information about this article or if I can assist you with buying or selling your Cumming GA real estate.
Cell: (706) 455-0180    ~   Email:  gaylebarton@inbox.com
Disclaimer: Information contained in this post is deemed reliable on the date of publication, but it is not guaranteed and it is subject to change without notice.  All content, including text, original art, photographs and images, is the exclusive property of Gayle Barton and may not be used without the expressed written permission.