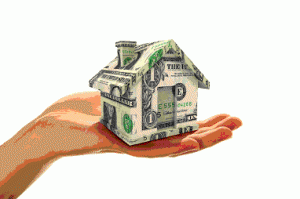 The short answer… the features it offers!  But, it's what your agent does to help promote those features that really makes all the difference.
We all know that new or updated homes sell more quickly than outdated homes or those in need of repair or lacking upgrades.  But, did you know that certain updates offer more bang for your buck, and that the words used to describe them can have a significant impact on how quickly your home sells and the amount that it sells for?
I always provide my Forsyth County home sellers with a high quality, professional photography package, but sometimes photos just aren't enough to tell the whole story of your home.
If you have a newer home, or one that you have spent your time and hard earned money updating, you want to hire an agent who understands how to determine which buyers are most likely to purchase a property in your neighborhood and how to market your home directly to them.
Right now, certain keywords act as hot buttons for buyers….  especially with first-time or Millennial buyers.  And, if your home has been updated to include certain feature, these keywords must be included in the MLS description which then feeds out to services like Realtor.com or Zillow.com if you want to create a major buzz around your property.
Promoting a home with a "sliding barn door" or one that offers a kitchen with Shaker cabinets, a farm sink or Subway tiles creates a mind picture for the buyer straight out of HGTV.   This connection then leads them to believe that the home being described offers more value than perhaps the next listing they look at which uses old or a clichéd descriptions like updated, one-of-kind décor (what does that even mean?).
Words matter when you are attempting to connect a buyer to a property, so make sure that when you put your Forsyth County home on the market you hire a marketing professional, not just a listing agent!
Because Marketing Matters!   Check out our SELLING STRATEGY.
This Cumming GA Real Estate blog is hosted by Gayle Barton of BERKSHIRE HATHAWAY Georgia Properties.
Thinking of selling your home? I have a passion for Real Estate and love to share my marketing expertise!
I specialize in Real Estate sales in the following Forsyth, North Fulton and West Gwinnett cities: Cumming, Suwanee, Johns Creek, Alpharetta, Duluth, Sugar Hill, Milton, and Roswell.
Please feel free to call or text me at 706-455-0180 (or drop me an email) if I can provide you with more information about this article, or if I can assist you with buying or selling your South Forsyth County real estate.
Blog Topics: selling my home, updates that will make my home sell faster, upgrades that will make my house sell faster, listing agent marketing plan, real estate agent selling strategy
Disclaimer: Information contained in this post is deemed reliable on the date of publication, but it is not guaranteed and it is subject to change without notice. All content, including text, original art, photographs and images, is the exclusive property of Gayle Barton and may not be used without expressed written permission.
Cumming GA Real Estate information provided by Gayle Barton of BERKSHIRE HATHAWAY Georgia Properties.
Gayle Barton South Forsyth Real Estate | Cumming GA Real Estate
Gayle Barton South Forsyth Real Estate | Cumming GA Real Estate