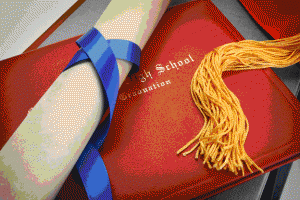 Once again, the excellence of the South Forsyth County schools system is on display. 
Following on the heals of South Forsyth High School being named by NEWSWEEK as one of the Top 500 High Schools in the country, now the Forsyth County School District as a whole was Ranked #2 in the state of Georgia.
South Forsyth is well known for its excellent school system. In fact, it was recently named as one of the major factors responsible in keeping property values high in an otherwise declining real estate market (along with low taxes, local amenities, updated infrastructure, etc…).
Congratulations to the Forsyth County school teachers, administrators and students on a JOB WELL DONE!
Please feel free to call (866-413-1781) or drop me an email if I can provide you with more information about this blog post or if I can assist you with buying or selling your Cumming, GA real estate. 
DATA SOURCE:  http://www.schooldigger.com/go/GA/districtrank.aspx